Step 1
Apply

Submit your application together with your resumé (C.V). If you meet the required qualifications you will be notified for an interview with our Admissions Team.
Step 2
Interview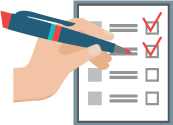 We will have an interview to learn about your career goals, educational background, and ensure that you are a good candidate to intern. The Admissions Councelor and the Placement Team will determine if you are eligible for an internship position in BBDO Greece.
We will start the match-making process and narrow down candidates to select a few that meet the program's requirements. If everything goes well, then your internship is confirmed! You'll know where you'll be interning and your role before you hop into the agency.
Step 3
Get Started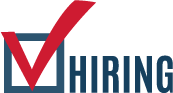 After acceptance, the next step is to simply get hired for up to 6 months into the program. Hired for up to 6 months means you are officially part of BBDO Young Talent Internship Program and take on the challenge of working your intern in one of the best Communication Networks in Greece and the World!

Your internship will start soon after you are selected, it will last up to 6 months and depending on your performance and our openings there is always the chance for the best candidates to be hired in the Agency after they have completed their intern. We strive to give you all the support and resources you need to be successful during your internship in BBDO Greece.